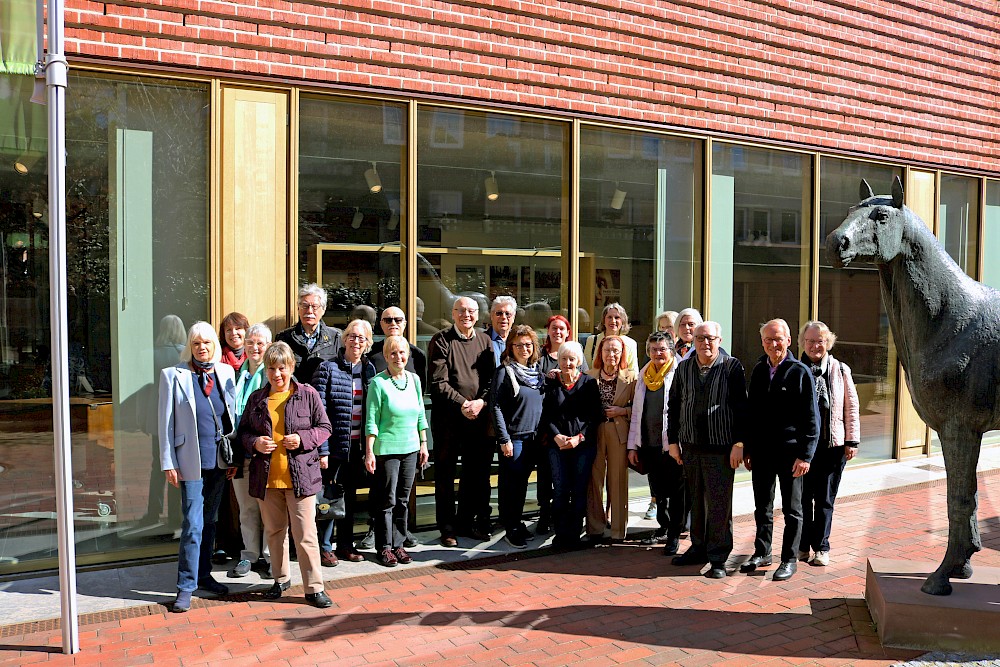 Without the commitment of volunteers, many activities of the East Prussian state museum would not be possible. Currently more than 50 volunteers support various projects of the museum.
Get involved too!
Your possible fields of activity
Visitor service in the museum
Sales and advice in the museum shop
Assistance in the museum's pedagogical department at events
Assistance with major events
Support in the archive / library
Your requirements
Approx. 4 hours free time per month or by arrangement
Commitment to the East Prussian state museum with Baltic German department
Interest in art and culture
Your advantages
Opportunity to exchange ideas in a team of currently 50 volunteers
Personal invitation to all exhibition openings
Invitations to special guided tours and events (excursion)
Exclusive information about the East Prussian state museum with the Baltic German department and the Luneburg brewery museum.
Free admission
Accident and liability insurance during your voluntary working hours
Discount in the museum shop
If you are interested, please contact us:
Christoph Neumann
Head of Administration
phone +49 (0) 4131 75995-16
Email:
Give us a moment of your time! We would like to say thank you and look forward to seeing you.